I know these posts have gotten a little bit gif-heavy. What can I say, I have a problem. Right now my process of writing is 30% bread pudding-based and 70% finding a gif I want to incorporate.
I was exploring a local Farmers' Market the other day, enjoying live music and looking at the various fruits and vegetables. And when I say vegetables, I definitely mean the baked goods and homemade ice cream.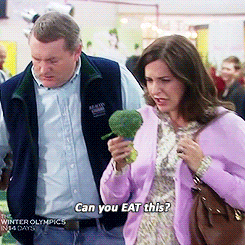 I hadn't eaten lunch and wandered over to the Great Harvest Bread Company booth to see what kind of treats they were selling, hoping to pick up a quick bread or maybe a whole wheat loaf.
SPOILER ALERT!
They were selling bread pudding, and it looked really good.
For those that aren't aware of Great Harvest, it's a bakery café chain located around the country, similar to Panera, but a bit more directly focused on bread and baked goods. I've had their bread from the store only a couple times, but they have a very heavy presence at Virginia farmers' markets. I'm never sure whether to buy goods from them, because I know they're in a franchise model where each store is independent, but it still seems kind of like going to a cultural fair and purchasing food from the Taco Bell booth.
But bread pudding?  Yeah, I'll buy that from just about anyone.*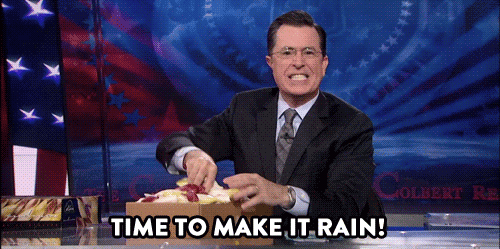 The bread pudding was firmer than usual, almost like I was eating a bread-pudding-flavored brownie. My understanding is that it is made from leftover sweet breads, with a strong presence from their cinnamon chip bread. The flavor was mildly sweet, with hints of cinnamon and nutmeg mixed in with vanilla and a bit of apple. Because several different breads were mixed in, each bit was slightly different from the last, which I really enjoyed.
The bread was extremely concentrated and not overly moist, providing a slightly spongy but pleasant texture – something you can really bite into, probably due to the "on-the-go" nature of farmers' markets. It had a lovely vanilla frosting laced over the top, which provided an added bit of sweetness.
Overall, this was a great little treat. Although not something I would necessarily call bread pudding in its strictest sense, it certainly seems like a great way for GHBC to use up their leftover bread.
*NOT YOU, SAFEWAY. NEVER AGAIN.
—————————————————————————–
| | |
| --- | --- |
| Taste | |
| Texture | |
| Presentation | |
| Overall Score | |
—————————————————————————–
Here's a new thing!
GIF of the Week**
** Not provided every week